So we are in the new house, it all went very smoothly on the day. We had completed by 11:00 out of the old house by noon and the removal men had left by 4. There were no nasty surprises awaiting us apart from the red gloss windowsill and number of wallpaper borders there are which I had totally forgotten about since looking round. Everything is tickety boo, there is even some frog spawn in the pond and some rhubarb in the vegetable patch.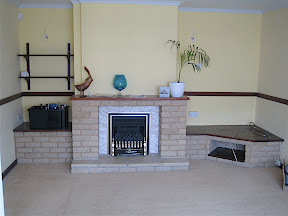 There is quite a bit of decorating to do. The dado has to go along with the stone cladding in the living room. Also the orange walls in the dining room will be the first thing to be changed.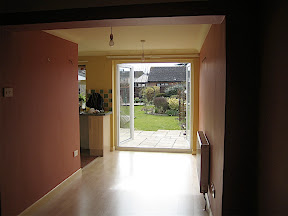 We are loving the French doors out in to the garden, it will be so nice to be able to just step outside in the summer. The garden is huge and fantastic and if it stops raining them I will take my camera outside.